As I'm quite busy the next few weeks gallivanting (yes I did just use that word) around the UK, I won't necessarily have access to a laptop when I feel like blogging and for some strange reason my phone refuses to post images. What I'm trying to say is that I've decided to post something
every day
.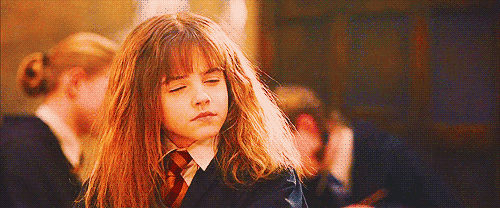 Yes, Hermione.
Sort of like an '
official
travel
blog
', but not as narcissistic. Freedom before I become grounded in university life. And when I have access to a billion GIFs, like I do today, I will include them because I eat them for breakfast. On toast.
i was going to use this gif of david tennant but this one is a little less aggressive
Day 1 - 31/7/14
12:48pm
Just boarded my train to Stalybridge. The luggage rack is jammed full but luckily the traveler meant to be next to me hasn't appeared so I have one squared metre worth of space to put my legs awkwardly while my suitcase sits in front of me. Eating dried pineapple from my
Graze
box. There's coconut and banana too in this little pot but they just can't compete.
~unfortunately i can't show you the illustration here I did of a champion piece of pineapple~
I'm listening to Interlude (Live) by London Grammar. It sounds recorded - they are just so damn flipping perfect. Doing a run of the whole album, fabness. I wonder if people on the train think I'm writing a novel. Apparently a lot of people write on trains (even though I've never seen anybody do it) - as soon as you step onto a platform you've arrived and you have x.y.z to do so rail journeys are quite freeing. Unless you're Julia Roberts in 'Eat Pray Love' in which case you just do whatever the hell you like - which is a good life motto, with some exceptions of course.
Do what you want unless it
1) Hurts somebody else physically or mentally
2) Will put you in deep deep inescapable doodoo that you would dislike to be in and regret
Don't do stupid. You can do silly.
The scale goes
Wizard-Wise, Intelligent, Reasonable, Silly, JNTVMIABW*, Stupid, Moronic
.
*just not thinking very much (in a bad way)
Hopefully none of you have reached the Moronic level.
13:06
We've now reached Leeds. The land of plenty a shop, bar, road and (from my evening experiences) drunk person. Oh and an
annual festival
which I'm very much excited about this year.
13:08
The pineapple's almost gone. All I have left is the manky dried banana. Yukkity yuk.
13:20
Just passed somewhere beginning with D. Wherever it is they're having a festival called Westival. I mean, this place is in the West. THAT PUN. I actually fell through the floor of the train just now from laughing so hard. I'm OK though. Dammit Westival.
15:24
Put my leggings & hoodie on as it's chilly here up in the hills. I would say beyond the wall but I can't really recall climbing over a wall today so that would be a lie.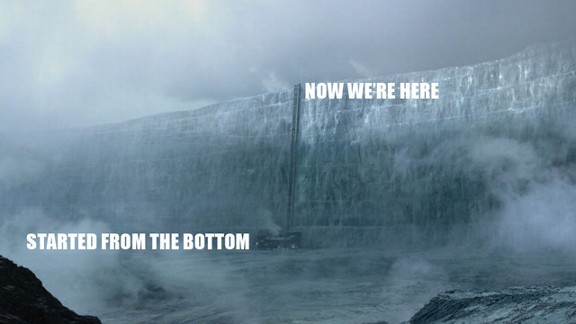 I was welcomed with a hot mug of tea and a ham sandwich so I am content as something very content. We have a free day tomorrow so will head to a nearby town for a day out and I might pop into jolly old Manchester on Saturday, although I have made a pledge to myself to not spend much money at all this fortnight. I'll take notes from my
previous post about spending
and apply it rigorously to my life right now. Manchester is not a place where you can go and spend nothing - fact. Unless maybe you run into a lot of companies giving out free samples by chance and manage to sustain yourself for an afternoon (thank you oh wonderful Ribena and Blue Dragon).
images from:
1
2
3